If you are thinking of building a new WordPress Website, then you should select a theme first based on your website's topics or business category. And when it comes to the question of buying a superfast, multipurpose and attractive theme from a trusted and reliable source, one name will certainly come across in your mind and that is Elegant Themes.
Elegant Themes have a large storage of stunning themes, powerful plugins, and the most active & supportive user community. Elegant is considered one of the most powerful names in the WordPress themes community today for their excellent services.
Though it has a great value in the WordPress system, can it fulfill all your website's requirements based on your business? Will it be wise to buy premium themes from them? In this article, I have explained why you should work with Elegant Themes rather than the others and I am sure you will definitely choose the right decision by the end of this post.
About Elegant Themes
Nick Roach is the Founder and CEO of Elegant Themes and in the last 10 years, Nick and his team produced well-crafted and the most beautiful themes and plugins for WordPress users.
Starting the journey from 2010, Elegant Themes have served nearly 500,591 clients to date. In this long journey, they have grown to a team of 64 hard-working professionals working from different countries, 87 attractive themes and 5 premium Plugins.
Getting access to all the Elegant Themes and Plugins, premium support and risk-free guarantee will cost you $89 per year while lifetime access to the features charges $249 for one time. Let's see why you will consider Elegant Themes as the best.
Divi WordPress Themes
Before discussing the Plugins and other superb facilities, let's talk on some of the popular premium themes. As mentioned above, they have 87 awesome themes in several categories. Among them, Divi is considered their forerunner theme.
No doubt Divi is a multipurpose website building tool for all sorts of websites. With the superfast and incredibly perceptive editor, Divi will allow you to build everything visually without having the experience of Coding and it changes the way of building new websites.
With this theme, if you make any change to your page, everything will be updated automatically. This is a significant reason why most of the customers prefer the Divi theme. You can customize each and every feature including colors, fonts, spacing, sizing, and even custom CSS styles.
The theme has huge content elements (over 46) and I am pretty sure that they will certainly meet your expectations. Divi builder loads with the twinkling of your eyes and you can synchronize the global features across the multiple pages. Same load time for all the devices such as Mobile and Tablet.
It has live responsive previews so you can easily do editing and make changes from any device. Divi will be the best choice for all level of experts that like to build a WordPress website with fewer hassles and technical difficulties.
Extra
The Extra theme was launched just after the Divi theme. It is specialized in a wide range of categories and easily customizable features. Whether you are running a personal or business blog, online magazines or a large online media resource, the Extra will meet all your requirements.
The theme is just perfect for an online news portal or a magazine as it allows you to show the most recent blogs or news in a stylish format. The theme is built with an image-focused layout that draws customer's attention to the articles.
You can save a lot of time building your website with the Extra theme for the drag-and-drop features, simply copy-paste options, custom design for each and every content, overlay images with contents, multiple columns and content elements, photo collages and a lot more.
The most interesting thing is that Extra can be used to build an eCommerce website as it has full WooCommerce support with complete custom styles.
Other Themes
Divi and Extra are the 2 multipurpose themes that can be used to build a website of any category while the other themes are designed focusing on a specific type of category. Such as Nexus is a versatile theme that can be used for a magazine website and Vertex is specialized for the service providers.
If you own a personal blog you can simply work with Fable for its fast-content features, content styles, carousels, and buttons. However, if you want to get all over the experience and advantages with the Elegant Themes, consider Divi or Extra.
Elegant Themes Plugins
As noted previously, the team has produced 5 high-quality and user-friendly plugins and you can get access to all of them either buying the most popular $89/year plan or the best deal $249/one time membership. Let's take a look at the powerful plugins that will help you build a user-friendly website as well as improve your SEO score in Search Engines.
The Divi Builder Plugin
The Divi Builder Plugin has been created to incorporate with Divi and Extra themes, however, this plugin can be used with all WordPress themes as the plugin is standalone.
Through this plugin, you can design attractive page layouts with multiple columns and rows. Divi Plugin has 46 amazing content modules. Each of them is easily customizable and can be added to anywhere of your layouts with the ability to resize and drag-and-drop facility.
The builder provides you the opportunity to completely customize all the elements according to your requirements using Advanced Design Settings. Customizing the modules is very simple. You can copy and paste the modules from one page to another as needed.
Also, you have the full control of customizing fonts, colors, size and spacing with just a few clicks of your mouse. Even there are unlimited options for Undos and Redos. Divi builder saves a bunch of activities so you can undo or redo any actions.
With this awesome page builder, you don't need to have the experience of coding rather have a concept of building a user-friendly website by using the features efficiently.
Bloom Email Opt-in Plugin
Bloom is the most effective plugin that urges the users to sign-up for regular newsletters, become your loyal followers and potential customers. Bloom lets you create unique opt-in pop-ups and forms with attractive offers on the visitor's interaction.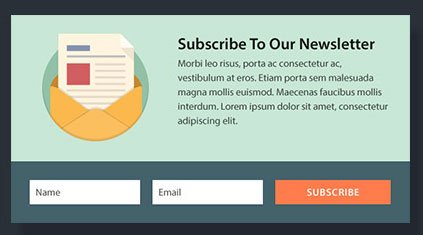 This plugin has a significant role in generating phenomenal leads for your business. You can fix the time to display the subscribe pop-ups tab. The opt-in pop-ups can be displayed either just after a visitor landed on your page, finished visiting your home or a blog page or after a certain period of time.
You just need to customize the form with the required information of the visitors, produce the shortcode for the pop-ups and copy-paste the code wherever you want to place in the post editor. Bloom has a lot of templates for the opt-in pop-ups. You can pick up any template from them that perfectly matches your website's content.
Monarch Social Sharing Plugin
Monarch plugin is called the ultimate social sharing plugin for a WordPress website. This plugin will take your social sharing to the next grade as it is created to help your content shared the maximum times on several social media websites.
Sharing the contents on social media not only help your website reach to the maximum number of people but also rank your website in different search engines. Once you install Monarch plugin, you will see over 20 social sharing buttons with different colors and styles.
You can keep the available and the most popular social sharing network buttons to create a wide range of sharing opportunities for your content. The plugin will let you add social sharing buttons in 5 different styles. You can use the buttons as Floating Sidebar, below the contents or on images & videos.
Even, you can create automatic pop-ups for social sharing that will be displayed by time delays. Pop-ups urge a user to interact with the concept and it is highly effective in increasing your social media presence. Besides, you can add automatic flying to get the best social sharing facilities.
Elegant Themes Support & Community
Elegant Themes have a reputation for their seamless support to the customers. Personally, I am satisfied with their world-class support and services. The experts always work on improving and updating the themes and Plugins with the new features that the customers did not expect but become thankful for having the facilities.
If you face any technical problems or troubles, you can open a ticket in the support forum. Their support team is constituted by a number of expert tech agents that are highly responsive and helpful.
Being one of the most powerful platforms in WordPress, Elegant Themes has a large community. You can check for the latest tips and tricks on Design and Development. Also, they share new WordPress page layouts and introduce the latest features to the customers. You can follow their community for not just staying updated with the new facilities, but likewise to get motivations, interviews and interesting stories.
Why Should You Choose Elegant Themes?
After all the discussions, you may have still 1 question in your mind. Does it worth the charges of $89/year or $249/one time? And my response is, Definitely. You are getting 87 premium themes at only $89 that means you have to pay just $1 on an average. Where else will you get a cheaper rate than Elegant Themes?
I am working on a WordPress platform from the last 5 years and Elegant Themes seemed to be the most reliable and trustworthy themes out there. One of the reasons to invest in a premium theme is their support. Over the years, I get instant replies and all possible help from them that reduced my hassles and technical difficulties.
Comparing to the other resources, pricing on Elegant Themes is cost-effective as it is fair and accurate. With the other resources, you won't get access to use all the items and plugins whereas you can use any of the theme and plugin from the huge store at the mentioned price at Elegant Themes.
Even, you can use the themes for an unlimited number of websites and you don't need to pay a single penny for support or updates.
Theme flexibility and functionality is the other reason why a theme gets the most downloads. When it comes to the question of theme flexibility, nothing can defeat Elegant Themes flexibility and functionality.
If you go with the other themes, they will definitely require experience in coding whereas Elegant Themes don't have special requirements. They have themes for all kinds of projects for all levels of users.
We all know the importance of SEO for a website as well as an online business. Elegant themes have a developed SEO option to manage all SEO works. It will help you change the Meta information, generate XML Sitemaps, suggest you make the pages more SEO-friendly and all the aspects.
In short, Elegant Themes is gorgeous, highly-functional, easy to customize and value for the businesses in all aspects. I have worked with a lot of themes of Elegant and I must admit, they have a significant role in growing my client's business ROI. If you are looking to purchase a new theme or even thinking of giving a new appearance with the newest features to your existing website, then you should go with Elegant Themes.