Ever checked how your website is performing or what is the current stats of your website? Website's performance is not only important for better search engine rankings but also for a better user experience. A website's rankings depend on various aspects such as page loading speed, SEO-friendly web pages, quality of the contents, the total number of backlinks, etc. Website's performance has a significant impact on rankings. In the previous article, I have mentioned that search engines give more priority to a faster website than the slow one. That's why it's very important to optimize WordPress site speed.
What do the visitors expect when they do surfing on your website? Of course, they expect to have a super-fast website where they can get a better browsing experience. They just don't want to waste a second on the internet.
If your website lets the visitors wait for even a second, you will face the negative impact right away. A sluggish website results in rising bounce rates, poor search rankings, and decrease conversions. Although it's important to build a website with useful content, informative images, and videos, using them without proper optimization is folly.
You should be conscious of this issue since the very beginning of the creation of your website. If the website left unchecked, the website's performance becomes slower. If you haven't optimized your WordPress website speed yet, then it's high time to focus on this issue and improve your site's performance.
Thankfully, there are plenty of easy techniques and strategies that you can employ to optimize WordPress website speed. Even if you are not web-savvy, you can still speed up your website's loading speed. Let's get the ultimate guide to optimize WordPress website speed, ensure better search rankings, and better browsing experience.
Why Optimizing WordPress Site Speed Is Vital?
All know that the search engines out there especially Google used to update their algorithms most often. It was in 2010 when Google officially declared that they will count the page loading speed of a website as a ranking factor. Since then, they still show faster websites on the first result page. Ultimately, we all want to bring massive traffic to our website as well as rank better. Therefore, there is no alternative to optimize WordPress site speed.
Recently Akamai has determined that 47% of users expect a page to load within 2 seconds or less. 40% of them leave a website if it takes more than 3 seconds to load. According to a report of Tagman, just one-second delay in page-loading speed results in losing 7% revenues. Additionally, a slow webpage drastically reduces the page views by 11% and 15% in customer satisfaction.
If you have an online business or commerce shop online, the significance of a faster website can't be described in a few words. Think like a visitor for a while. You have come online to buy a T-Shirt. You are trying to visit an eCommerce website, but it's taking too long to respond. What will you do?
Wait there until the page fully loads? How long will you wait? 3 seconds, 5 seconds, or 10 seconds? You will surely be extremely annoyed and leave the page. The same things happen when a user visits your slow website. Having a slower website you are not only getting negative impacts in search engine rankings but also your business is going down constantly. Thankfully, WordPress users are in a safe zone from the beginning as they don't need to be tech-savvy to do the improvement task their own.
How To Check Your Webpage Loading Speed?
Before you start optimizing your WordPress site speed, you need to be aware of your website's current stats. Keep in mind that performance varies from page to page. It depends on various factors such as how many requests does the site generates, the total size of the page, what kind of content does it host and last but not least whether the webpage is cached or not.
I recommend performing some primary tests before you make any changes to your website. Doing so, you will get a better idea of where the lacks are and what actions you need to optimize WordPress site speed. There are several speed testers out there that generate real-time performance of a website. In this post, I am showing the ways to use the best tools among them.
Google Page Speed Insights
This is one of the most popular tools to determine a website's current speed and overall performance. To determine your website's stats, go to PageSpeed Insights and paste your website's URL in the given box.
The next page will come up with the page speed and optimization score. If your website is optimized previously, it will get a higher score here. The higher your page speed score, the faster your website will load. In the above image, the given website doesn't have a satisfying score on page speed and optimization.
If the tool shows "Low" score, then understand that it's time to start optimizing your website. In this case, the tool suggests possible fixes which you can follow to optimize WordPress site speed. Generally, a great website is that one which scores more than 80.
GTmetrix
Next, you can use the GTmetrix tool. Although Google Page Speed Insights generate a bunch of reports and provide suggestions, you shouldn't depend on this tool only. To identify your WordPress website's lacks, GTmetrix is an excellent resource. This tool is incredibly useful as it generates in-depth metrics as well as offers optimization suggestions based on your website's performance.
To generate a generic report, you don't need to sign up for to GTmetrix tool. After accessing to GTmetrix tool, you can start testing your website by entering your site's URL and selecting the Analyze button. The tool will generate your overall site's performance, page speed time, total page size, requests, etc.
As you keep scrolling down the page, you will get access to more detailed test results like the image above. However, you may register for an account to access the advanced results. Once you are done with testing, you will get a solid idea of your website's performance. Based on the report, you can find out the lacks and make a plan to optimize WordPress site speed.
Pingdom
Pingdom tool offers web performance management and uptime monitoring services. The Sweden based company is one of the most popular performance testing tools, especially for the WordPress website. Pingdom allows users to test their website speed from five different locations.
To run a performance test, go to the Pingdom tool, enter your URL and select "Start Test". The tool will provide you with a more detailed report of your content, CSS and JS file, and media file sizes. Thankfully, Pingdom shows the exact size rather than just showing the percentages of the components. If you don't have too much time to analyze the report, you can download it to interpret the results in the future.
See also top speed optimization plugins for WordPress 2018
Now if you have noted down the lack of your website, it's time to see how you can improve your website's performance and ensure a better position in search rankings.
6 indefectible Ways Optimize WordPress Site Speed
By now, you have realized why a speedy website is important. Additionally, you have figured out your current website's performance and weaknesses. It's finally time to know how to optimize WordPress site speed. Below I have detailed 6 effective methods you can use to speed up your website. The following methods will help you load your site faster and perform smoothly. The more of the strategies you apply, the better your site's performance is likely to be.
1. Select A Reliable Web Hosting Provider
Choosing a perfect web hosting is the foremost task before building a website. So you should not take the most important decision lightly. When it comes to your website performance, web hosting plays an important role. Most of the web hosting providers out there don't provide the promised advantages and are ineffective. Some web hosting's speed seems good after setting up. But over time the performance starts getting worse.
A website can never be faster than the hosting server permits. So, even you optimize WordPress site speed, it won't show any improvement if your server is slow. When you purchase a web hosting service, you become locked for the next one month or sometimes even a year. So, if the hosting provider's performance is poor, you will have no option to switch to another hosting before the current pack expires. Most of the website owners suffer for a slower website for poor web hosting.
So, always stay away from cheap shared hosting where they overcrowd their servers. With the shared hosting, you have to share the same server space with hundreds of other websites and you don't know whether the servers are well-optimized or not.
Moreover, they fail to provide 99% uptime in a month. Instead, I recommend going with a managed, cloud or VPS WordPress host depending upon your website's requirements. With these hosts, you will get plenty of well-optimized features, maximum uptime, and endless support. Now, which hosting provider should you go with? Bluehost, HostGator, and InMotion are some of the greatest web hosting providers out there. Their affordable hosting packages come with excellent features you will get everything that you pay for.
2. Choose A Lightweight Framework/Theme
To optimize WordPress site speed, themes have a significant impact. As a WordPress website owner, you might know that WordPress is one of the biggest repositories for Free and Premium themes. The templates come with a lot of dynamic components, widgets, sliders, social icons and plenty of shiny elements that apparently look appealing. But before using the elements, keep in mind that too many components make your website heavy and will definitely make your website slower.
Again, with the DIY features of WordPress, anyone can add or modify as many additional features to the website to make it more gorgeous. Most of the time, he doesn't verify whether the features are properly optimized or not. Unoptimized components increase the vulnerability of a website which causes malicious attacks and reduces the performance. The solution here is to choose a lightweight theme for your website.
When selecting a WordPress theme, always look for a template which is relatively fast, well-designed, responsive as well as well-optimized. Always avoid using the elements which you don't know better. Don't use the cluttered features which leverage your website's weight. Most often, WordPress updates the themes and sometimes the whole content management system. Although, the platform informs you of the updates, sometimes you should check for the available updates. When you see an available update, make sure to go with it as soon as possible.
New updates come with well-optimized features which ensure your site's safety against the threats. Make sure your theme is compatible with your latest WordPress version, so your website runs at peak performance.
3. Optimize Your Database And Clean Up Regularly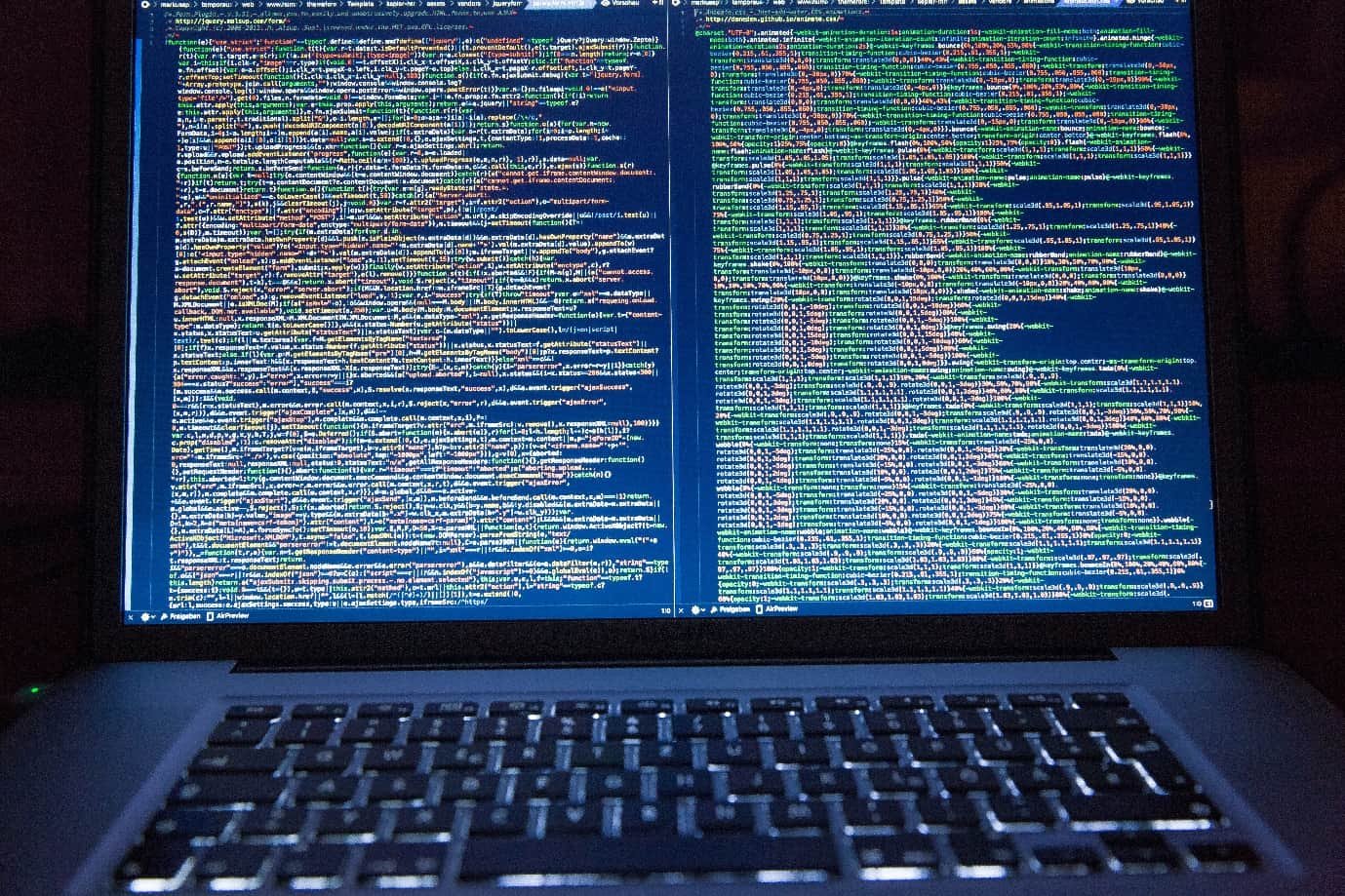 WordPress automatically slows down if you don't optimize your database. Creating posts and modify the website's components are quite natural. After all, a website requires regular updates for a better search ranking. To rank your website higher, you should constantly create posts and modify it whenever needed. But the thing is that you don't know when you create or modify a post, WordPress creates a lot of revisions in your database. You can end up with plenty of unnecessary revisions in WordPress.
Disable Post Revision is an awesome tool that you can use to disable WordPress revisions altogether. Over time your website database becomes a trash can by generating garbages like spam and unapproved comments to your posts, trash posts and comments, unnecessary metadata items, and so on. If you want to optimize WordPress site speed efficiently, all these overheads should be removed as they slow down your website.
WordPress has a handy plugin named WP-Optimize to clean up your database regularly. The plugin gives you the advantage of improving your website performance. By installing the plugin, you can clean auto-draft posts, clean up all post revisions, remove unapproved, spam comments, transient options, Trackbacks, and Pingbacks.
Cleaning up all the unnecessary data regularly may sound a tedious task. But thankfully, with the latest version of the plugin, you can even enable auto-cleanup by pre-scheduling the settings. Additionally, you can optimize your database by using SSH or phpMyAdmin if you are web savvy. No matter what your capability is, always remind yourself to create a backup first before, so you can stay out of trouble if anything goes wrong. If you want to optimize WordPress site speed properly, cleaning up and optimizing databases is a must.
4. Optimize WordPress Site Speed By Minifying JavaScript And CSS Files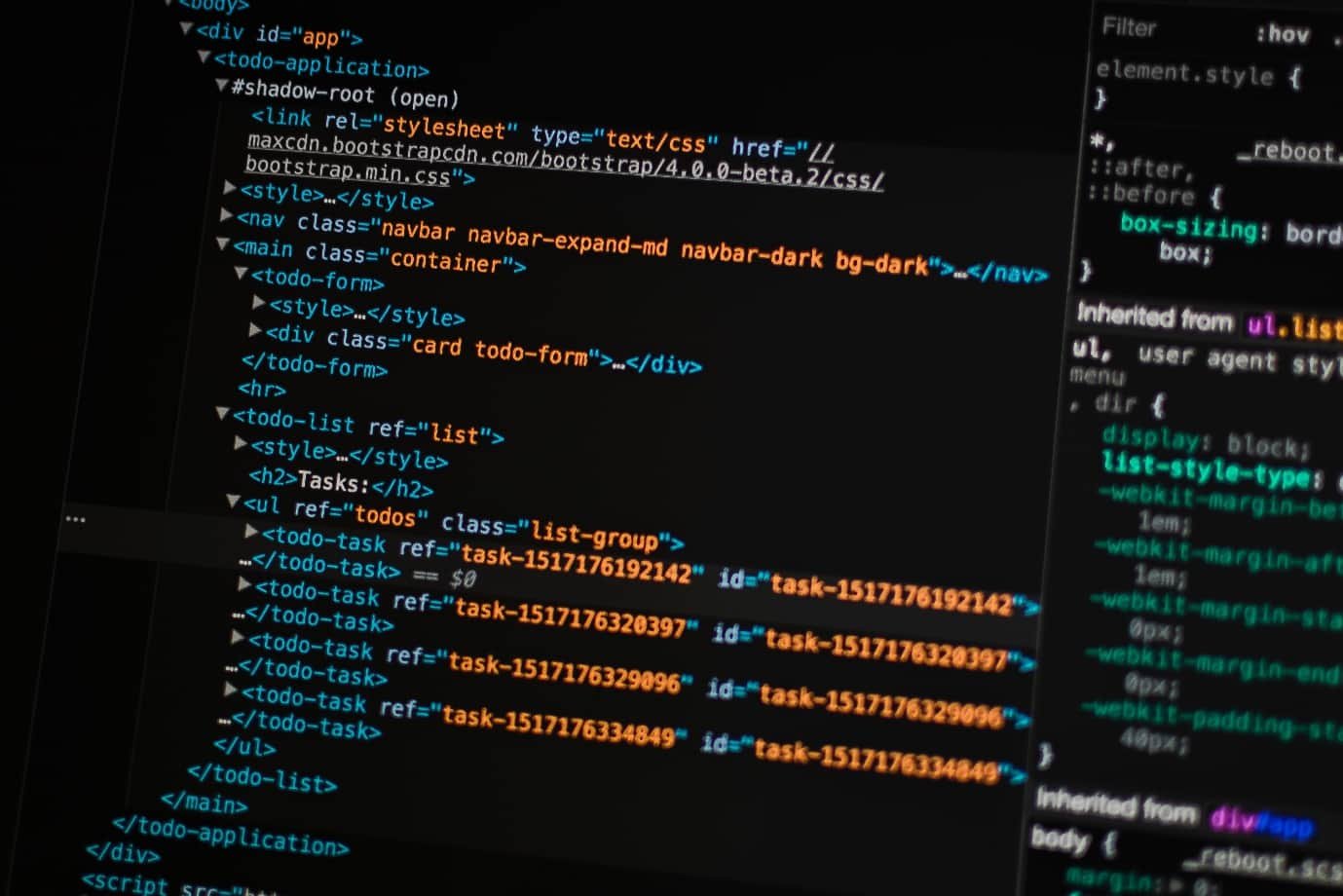 Sounds tough?
Actually, minifying JavaScript and CSS files aren't tough at all. What does the minifying mean here? Minifying or reducing your JavaScript and CSS files refers to removing all the unnecessary data from the files like empty new lines, comments, double spaces, etc. Actually, minification is a process that makes your site's code more efficient by stripping away all the unnecessary elements in your code.
Do you know most of the website take longer to respond because the existing Javascript and CSS files require too long time to load properly? These files contain unnecessary characters which prevent loading your website faster. Reducing the files not only speed up your WordPress website but also help you to save bandwidth usage. The above speed testers often suggest to defer parsing scripts or reduce JavaScript and CSS file size.
In order to optimize WordPress site speed, you need to go with the minification process. So, how to identify these issues in your website's complex codes?
If you don't have extensive knowledge with the code, there are many minifying tools online which you can use to perform the task.
Expert developers recommend different plugins to minify the files. It's because of the abundance of plugins in the WordPress repository. However, If you are already using W3C Total Cache or Fast Velocity Minify on your WordPress website, then you don't need additional tools. These are a very user-friendly, open-source and free tool that will automatically minify all your JavaScript, CSS, and HTML code.
5. Use A Content Delivery Network (CDN)
Implementing a CDN (content delivery network) is another effective way to optimize WordPress site speed. Only a reliable web hosting provider can't solve all the performance issues, you need to employ other strategies too.
The site loading speed of your website may differ based on the visitor's location. A visitor closer to your hosting's data center will find your website's loading speed relatively faster than the one who is far away from the datacenter. Web hosting provider can't solve the issue. That's why I recommend using a CDN on your website as it makes everything a lot faster and simpler.
How Content Delivery Network works?
CDN is basically a network of web servers where each server is located in a different geographic location. Each server keeps a copy of your site's file. When a visitor requests a web document, CDN takes the document and delivers it on a server that is closer to the visitor. Therefore, the visitor can enjoy a faster loading experience.
CDN decreases the download time, reduces your bounce rate, increases conversions, ensures your WordPress website security, and a lot more.
Thankfully, CDN has a positive impact on your SEO also. KeyCDN comes with the services of a pay as you go program. To implement the system, KeyCDN introduced a plugin named CDN Enabler which is very easy to install and set up.
6. Optimize Images On Your Website
A standard website should not be built with a bunch of words only but also with informative images, videos, and other media files. Images are the face of a website and speak more than words. Instead of writing a bunch of words you can use a single image to spread your message.
Basically, visitors don't want to go through lengthy content. Instead, they expect some stunning graphics works where they can easily capture the message. Also, they interact more with an image rather than lengthy content.
Therefore, your website requires informative images not only to urge visitors to interact with your products or services but also for getting higher search rankings.
Now if you upload images directly to your WordPress website without optimizing, they will leverage the weight of your site. 55% of a webpage's weight is made up of media files and images. So, to optimize WordPress site speed, you must consider optimizing and compressing your website's images.
Optimizing images refer to reduce the size of the images where the quality remains unchanged. They are excellent plugins in WordPress that can reduce the image's size incredibly without compromising on the image quality. I love using WP Smush to compress images.
The name says it all. The superb plugin smashes all the images and reduces the entire website's size in half. Using WP Smush is very easy. You just need to install the plugin, activate it, and that's it. It will start smashing the images right away.
Are You Ready To Optimize WordPress Site Speed?
If you have gone through all the methods above, I believe you will be able to successfully optimize WordPress site speed your own. From selecting a perfect web hosting to optimize your website's images, none of the tasks are complex.
You can't ignore the importance of optimizing your website's speed. So go ahead and implement the techniques. By employing the methods, you can leverage your website speed, allow the visitors to browse a lightweight website, and boost webpage ranking which will ultimately take your business to the next level.