Before creating any website, you have to think about certain factors. Among them, 2 components are most vital- the first one is a Domain, and the other is a Web Hosting Service. Now, if you are done with Domain, it's time to think about purchasing a hosting service for the website.
While buying Web Hosting, the things you must keep in mind is the price, service, and reliability. If you think of purchasing the best hosting service that you can trust completely, then we will introduce you to InMotion Hosting.
InMotion Hosting is considered one of the largest and most reliable web hosting companies throughout the world and it has been a well-known organization with outstanding performance for business class hosting. They provide hosting for beginners, bloggers, business owners and everyone that comes in between.
The hosting is suitable for them who want a reliable, fast and really optimized VPS server. InMotion has been awarded for their endless technical support and are user favorite. You will find hundreds of InMotion Hosting reviews online, but in this article, I am going to highlight the pros and cons of this company from my personal experience so that you can consider whether the Hosting service "fits" your business.
About InMotion Web Hosting
Established in 2001, InMotion Hosting has placed itself as one of the stable, large hosting organizations among the well-known hosting brands. Since then, the company has successfully served customers with over 300,000 domains. Currently, the company operates from 2 data centers, one is in Virginia Beach, VA and the second one is in Los Angeles, CA.
From the very beginning, users flocked to the service for the same reason that they do now- they have an excellent support team, technology, and incredibly customer-friendly services. InMotion Webs Hosting, also known as IMH offers Free Domain Name, Free SSD Drivers, and Free Backups.
They consistently focus on the latest technology to provide relentless service for smooth consumer experience. InMotion Hosting is optimized for the business owner and active bloggers and offers great scalability for business growth. The hosting company is specialized for its great features, competitive pricing and customer services.
As mentioned above, InMotion has won lots of awards for its success in various fields. This hosting company is top listed by CNET for the best hosting list, the Better Business Bureau recommended the company with a 5-star rating and featured on PCMag's 2017 best list.
Pros of InMotion Hosting
When it comes to the question of choosing a Web Hosting Company, you must consider 3 things- Uptime, Support and, Speed. InMotion manages these 3 factors very well. Let's take a look at the pros of the company and why you will prefer them more than the hundreds of companies out there.
99.99% Uptime Guaranteed
Uptime is undoubtedly an important aspect of web hosting experience. If your website is down due to any technical issue, the customers won't be able to find your website and access to the product or services. This will be the worst nightmare for the site owner.
Thankfully, InMotion showed reliable uptime. Comparing to the other hosting services (which is only 99.94%), InMotion provides 99.99% uptime which is definitely the best and they will give you a guarantee for it.
After getting their Web Hosting Service, your website performance will be monitored 24/7 by staff and the system management tool. Although it doesn't usually happen, if your website is down for a while they will be notified instantly and solve the issue.
Super-Fast Speed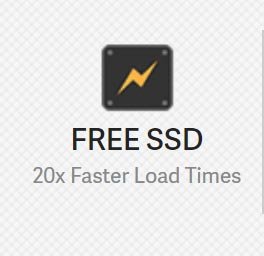 Fast page loading time doesn't just ensure great user experience, it is also important for better rankings in Search Engines. If a user finds your website too much time load, he/she will be definitely annoyed and leave the website before it loads properly. Thus, the bounce rate of your website will be increased which is never expected.
Following their high standard uptime performance, InMotion makes the webpage loading time 15.4% faster than the other server.
Excellent Customer Support
From my personal experience, I am pleased with their customer service. They will explain to you everything related to Domain and Hosting. If you ask for any assistance, they will respond promptly and provide you with the solution.
The support team consists of world-class professionals that will take care of all the troubles you come across. No matter how difficult your problem is- you are assured to get the best service 24 hours a day, 7 days a week.
You can stay connected with the dedicated team through Skype and live chat. If you are comfortable with phone calls, you can make it too. Moreover, there is a regular forum where you will get most of your answers. In some cases, you may have to open tickets and wait for a while for their response.
Money-Back Guarantee
If you go to the other industries, most of them will offer you a 30-days money-back guarantee in case you are not satisfied or did not get the expected support. But at InMotion, they are so confident in their business, that they provide you a 90-days refund guarantee. This will give you a risk-free usage of their Domain and Hosting services.
Although you will not face any major issues during this time, if you make the decision to migrate your hosting provider for business issues, they will refund the whole amount without asking a single question.
Great eCommerce Features
InMotion hosting will be the right choice for your online business and e-commerce store. You can operate your online business seamlessly if the hosting provider is with you. This hosting provider offers a bunch of interesting plans based on your online business.
You will get PCI compliant data centers, dedicated IP addresses, up to 200 GB of disk spaces, VPS server configuration, SSL certificate, free backups, restore and everything that is required for a quality e-commerce web hosting provider. They have 2 different pricing plans for Shared and VPS e-commerce hosting.
If you are new to the business, give the Shared e-commerce hosting a try. You can power up your membership plan at any time based on your business growth. InMotion will also offer standard installer scripts for all the popular platforms. Additionally, they will provide tutorials and guidelines along with informative FAQ sections.
Get Data Backups Free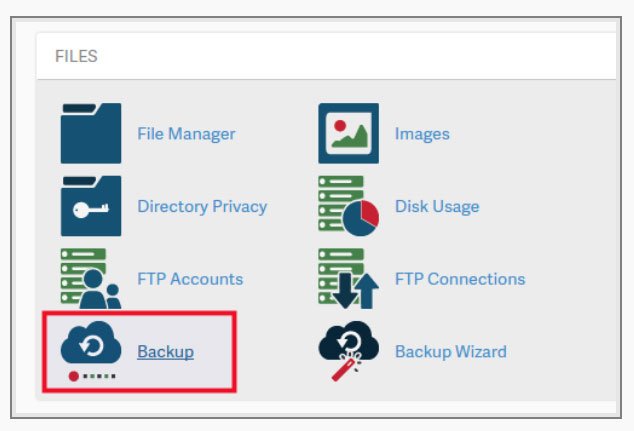 Data backups are a major factor for shared hosting providers. You should always keep backups for any emergency issues. InMotion does free data backups that you won't find in most companies. Such as, if you are using HostGator, it will do the automated backups for free but charge you $19 to recover the backup and sometimes include so critical Terms that many customers find their backup service useless.
But with the awesome InMotion Hosting, you can keep up to 10GB backups regularly. Though keeping own backups is the best practice, you can look to InMotion hosting for urgent backups.
Secured Service
Though having an SSL certificate enabled for the website is essential for all businesses, It is more important for every business owner to have proper understandings of the safety protocols that are used by the hosting provider. InMotion doesn't make any mistake, ensuring the safety of the user's private information.
InMotion promises to keep your website protected from the most aggressive attacks. You can use all the features and extensions to your website comfortably while you are with this hosting. Additionally, you can create accounts on McAfee to ensure safety for your Emails.
Pricing
Last but not the least, I recommend InMotion Web Hosting for its cost-effective price. You might be surprised why I am discussing the most important point at the end of all.
Well, isn't it good to know about the price after knowing all the advantages?
With the lowest pricing plans and incredible innovation technologies, InMotion keeps the top ranks of the best web hosting solution for years. If you are looking to get the best from your investment, the hosting provider should be on top of your wishlist. Each of the plans is made affordable to meet all the business aspects.
Cons
Though the minor issues of InMotion Hosting can be ignored, I want to be neutral when I am writing the review. The web hosting provider limits the number of databases and websites that you can run. They only provide Linux and Windows hosting rather Windows.
After signing up, all the accounts need verification by phone for safety purposes. Sometimes the verification process delays for the accounts that are outside of the USA. Some users may require ID card verification, which is very ridiculous, but it is a rare case.
Many customers find some limitations with the backup services too. For example, if any website exceeds 10 GB, it won't be backed up. And you can restore the files once every four months. By purchasing a membership, you are committed to using the hosting for 1 year. So you don't have the option to migrate even if you are not satisfied with the services.
Except for Business and WordPress hosting, some users find the other hosting's price costly. But with the higher membership plans, you are getting even better facilities and no service comes for free. Aside from the minor cons, InMotion Web Hosting worth purchasing for its reliability.
Concludes InMotion Review- Am I Recommending It?
I think InMotion is the best fit for them who are looking to host several websites and are willing to pay for outstanding performance and support. Everything is excellent including their Speed, Uptime, and Support. Their membership plans value for money with reliable customer service and updated features.
Choosing the hosting service will be the wisest idea. Whatever your business is, just find out which data center (Virginia Beach or Los Angeles) will suit your business and watch your achievements grow over time.