If you're into the marketing field and have been around for quite some time, you must've heard of Optimizepress at least once, even if you've never used it or never tried to find out what it actually is and what it does. In this article, we will give you a complete guide about Optimizepress Vs. Thrive.
In this ever-growing fast-paced world of technology where everything is being computerized, it's obvious that that the vast field of marketing will soon catch up. And it did. One of the tools that help in this task is Optimizepress.
How? Let's find out.
What Is Optimizepress?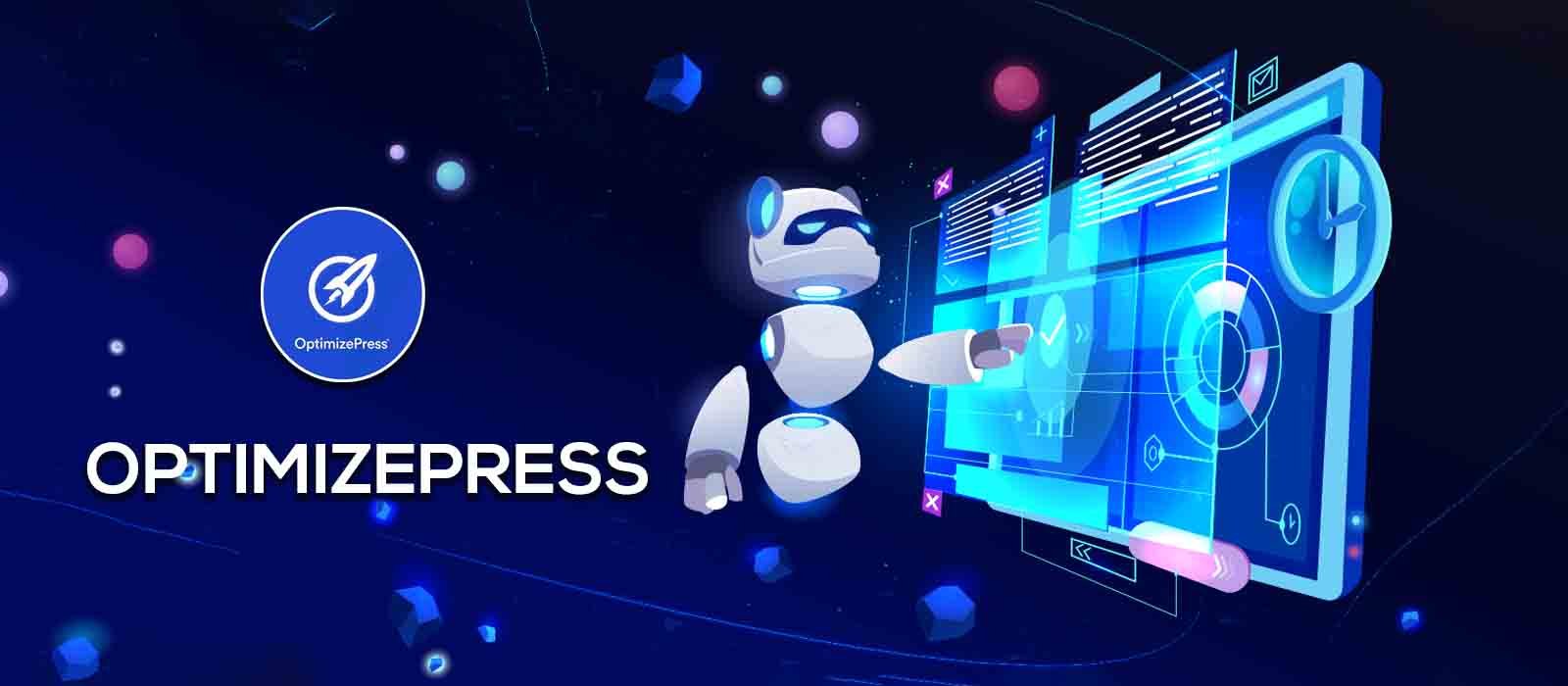 To put it simply, Optimizepress is a marketing plugin developed by WordPress that you can use to create professional landing pages, websites with membership options, sales pages and funnels, pages for online events and courses, and so much more.
It comes with a wide array of beautiful templates that are pre-made that simplify the task of developing pages and websites. And the best part? It's so user-friendly that it has a drag and drop visual editor that allows you to create an interface just like you imagined your desired website to have, right then and there.
That was just the basics of it. Let me give you a detailed demonstration of what Optimizepress really has to offer you. While we all know that there are many landing page creators out there, even in the official directory of WordPress itself. Those plugins are okay and will get most of your simple tasks done pretty well. But that's all they are capable of doing. Simple tasks.
Optimizepress, on the other hand, will offer you a complete set of marketing tools. It allows you to turn the visitors of your website into subscribers and then lead those subscribers to your sales pitches by funneling so that they become your customers without having to do anything for themselves. And it does all that with its landing pages.
What are landing pages, you ask? Well, they're pages where the visitors primarily 'land' upon when they view your website. Once the visitors are into the website, the landing page grabs their attention using cookies, pop-up icons, and drop-down menus installed by you to lead them into subscribing to your email marketing list.
It even has a handful of templates for subscription forms that you can create and modify using the rag and drop visual builder of Optimzepress. All the forms that it offers are GDPR compliant and are super responsive. The results? They look super cool on mobile devices as well.
But that's not all. Just because it has a template for pretty much everything, doesn't mean that Optimizepress is only limited to templates. Yes, there are over 40 landing page templates for you to choose from, but it also gives you the liberty of creating your own landing page and an entire website from scratch.
The pre-made layouts are so simple and easy to use that you can literally create landing pages within a matter of minutes. All you need to do is change the text and image. Easy-peasy. And in the wide array of templates, you'll find one for just about anything. Be it a webinar or an affiliate page, or even eBooks, Optimezepress has got it all covered for you under a single platform.
One of the key ingredients to good marketing is communication, and the makers of Optimizepress know that all too well. That's why the plugin has been designed to support tons of email marketing services. And in addition to that, there's also the connection service called Zapier that opens up thousands of additional applications and services for your website to connect to.
What Is Thrive?
Thrive is another leading marketing plugin on the WordPress directory. Thrive is currently leading the list-building solution created by developers who specialize in conversion optimization. In this era of social media, we hardly even remember to check our emails on a regular basis, so who cares about building an email list, right?
Well, wrong. Technically speaking, your email still remains to be the best method of marketing your offers and services and develop a sustainable business relationship with your customers. Studies have shown that despite being attracted to random ads popping up on websites and attention-grabbing stunts like Facebook Lives, people still tend to trust the content and advertisements that they receive via email.
That's probably because of the psychological effect that an email which is just a computerized form of letters, and hence they feel more personal and direct than other methods of marketing and advertisement to the target audience.
But if you're going to focus on building a sustainable email list, you're going to need some help from the experts. And Thrive can offer you just that, and more. You see, Thrive is a lead generation WordPress plugin. This means it's an all-in-one list list-building solution that will boost your efforts behind building email lists.
Unlike the pre-made limited selection of opt-in forms that are offered by regular email marketing software, Thrive has a vast range of conversion-focused opt-in forms that help you increase your email list in a systematic way. It's equipped with direct API integrations for all the popular email services. In addition, you can use it with any system as long as it creates an HTML signup form! How cool is that?
It also offers mobile-specific designs which are basically templates that are responsive to mobile devices. There are some opt-in forms that are more suitable for mobile devices, and Google often puts an embargo on sites that use intrusive interstitials, such as screen filters in case of mobile devices.
But with Thrive, you get to control the type of opt-in form that you want to display on the desktop version of your website, and the type that you want to display on mobile devices. For instance, you'll see the Ribbon displayed on the mobile version of your website, which automatically converts into Screen fillers as soon as the website is opened with a desktop or PC.
Optimizepress Vs Thrive
Optimizepress Vs. Thriveboth have their own set of benefits, which are preferred by different people for different reasons. It can be quite tricky to choose just one for the first time.
To put things even more simply, here's a list of the key differences between these two WordPress marketing plugins Optimizepress Vs. Thrivelaid out for you:
| Optimizepress | Thrive |
| --- | --- |
| More flexible and intuitive drag and drop builder, user-friendly interface. | A wide array of 10 premium WordPress themes and 10 Thrive plugins to choose from. |
| Introduction of elements to increase conversion (such as newsletters, sign-ups, and sales), makes the visitor feel like they're being personally taken care of. | Powerful Thrive plugins such as Thrive Architect and Thrive Leads sweeten the deal multiple folds, gaining the customer's trust as a bonus. |
| Sales funnel creation with advanced modules and features, makes the website viewing experience enjoyable for the visitors and makes them want to come back again. | Fast loading website which not many website builders could offer, saves time, effort, and sometimes even money. |
| More than 300 templates to choose from (along with an active OptimizePress marketplace to scout and purchase premium templates) | The most intuitive WordPress website builder in the market (that is constantly updated) |
| Highly customized opt-in forms to increase conversion rates and get more leads | Works well not only for bloggers and small business owners but as well as digital marketing agencies and business consultants |
| Gives you the ability to sell everything under the roof—from eBooks to digital products, from seminar and event pages to book launches | Has a super simple pricing structure that is easy on the wallet as well. Even small business owners or entrepreneurs can purchase. |
| Integration with major third-party tools and plugins such as email marketing, lead generation, and CRMs | Your website will not be broken shall you decide to uninstall Thrive plugins (which is a killer advantage!) |
Thrive Themes Vs Optimizepress
Another important variant of Thrive is Thrive Themes. It's pretty much like Thrive, but it's more customizable and even more intuitive. But despite its benefits, Optimizepress is still managing to give even this new version of Thrive a good fight.
So, here are some of the differences between them:
| Thrive Themes | Optimizepress |
| --- | --- |
| Offers excellent value for money. You can literally get double the number of benefits with the same amount of money that you'd get from other plugins. | It a bit costlier, but for good reason. Good things come at a price; they say. And the price that it costs you will be totally worth it. |
| With Thrive Themes, you don't have to depend on an additional theme for customizing your website as you desire. It's got the word 'Themes' in its name for a reason. | Allows you to design your own theme instead of relying on templates, and lets you build your own website from scratch. |
| Works with multiple plugins. | Concentrates solely on a single plugin to give you the best results out of it. |
| Easy to use and fully responsive. Even newbies can make the best use of it. | Allows for a simple drag and drop page creation of sales pages and landing pages. |
The Final Verdict
If you ask me to choose just one, that would be very difficult if I'm trying to remain completely impartial. Because both Optimizepress Vs. Thrive have their own set of benefits and drawbacks. None of them is 'better' or 'worse than the other.
It's all a matter of preference and use, which can be and really is very subjective. But if you're going to choose just one, do remember to study the plugins and the type and target of your website. Do your own research and do plenty of it.
I hope this article helps in the process.